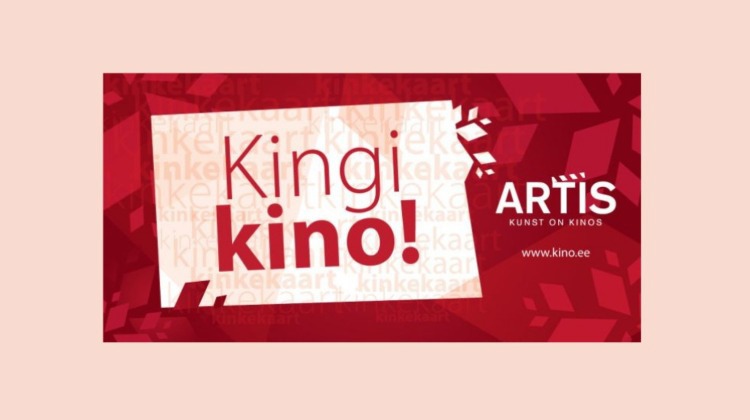 Cinema ticket as a gift
Artis gift ticket is well suited for both personal and corporate gifts, the recipient can choose the film and time of the film.

The gift ticket can be exchanged at the cinema box office for one ticket for any screening of a freely chosen film, the ticket price of which is equal to or less than the amount indicated on the gift ticket. If the price of the screening exceeds the value of the gift ticket, you can pay extra at the box office. The gift ticket is valid for six months from the date of issue. The gift ticket can be purchased at the box office, and can also be paid for with an invoice (from 20 tickets).

PRICES OF GIFT TICKETS
Gift ticket 7,70 € - adults
Gift ticket 6,20 € - students, pupils, teachers, conscripts, seniors
RULES FOR USE OF GIFT TICKETS:
• One gift ticket can be exchanged for one cinema ticket.
• No change is given when using a gift ticket for a cinema ticket priced less than the purchase price of the gift ticket.
• If the gift ticket's value is less than the ticket price, it is possible to pay the missing amount at the box office.
• A gift ticket may not be used to pay partially for tickets.
• Gift tickets can be used up to and including the "Valid until" date. Gift tickets that have expired unused will not be compensated.
• Gift tickets will not be exchanged or repurchased.
Information and orders: tallinnflm@kino.ee