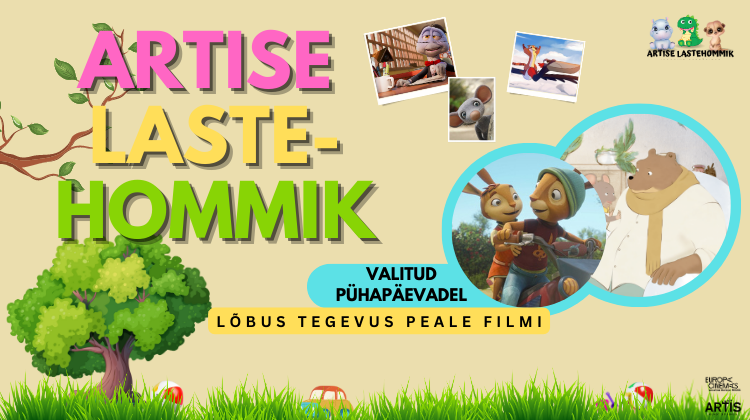 Artis Kids' Morning
A Movie morning for the whole family,
fun activities for children
KIDS' MORNING is a movie morning for children up to 12 years old and their families. It takes place once a month on Sundays. There is a screening of a new family film and after the film the kids can do something fun. Sometimes it includes a sweet snack. Kids' morning is a great opportunity to enjoy violence free European family films (sometimes other origin) in the company of other kids and families. You also have a cafe and baby WC at your disposal.
Järgmise sündmuse info on peagi siin.
Tere tulemast tagasi!